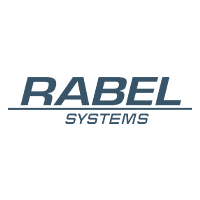 Rabel Systems designs and manufactures innovative aluminium systems for over 45 years! They offer a complete array of products and services revolving around:
Minimal & Super Thermal Aluminium systems for Passive and
Zero Energy buildings, High performance systems for high-rise buildings, and
Bespoke solutions for landmark buildings and innovative dry construction solutions for building envelopes.
We have been involved in Rabel System's Digital marketing since 2015. Some of the services we have offered are:
Redesigning rabel.com.cy
Managing their social media presence, and
Offering online advertising services via social media channels and Google Ads.
We are particularly pleased to have contributed to the company's international growth. Rabel Systems are now available in four continents with 18 showrooms in 12 countries!