With over 200 WordPress sites and eShops developed for customers in both in Cyprus and internationally, Socialway is the right partner for you in building or redesigning your online presence. Our WordPress development team has been involved in hundreds of website projects and has accumulated an incredible amount of knowledge during the process. We, of course, not only design and develop WordPress website but we also host and provide support for them ranging from technical updates to full content management.
WordPress is an incredibly flexible and powerful Content Management System (CMS). It is estimates that around 43% of all websites utilize it.
It's openness means that websites are not "locked" in proprietary systems and owners can easily change service providers for any support they might need without having to redesign their website. This is particularly the case when comparing it to content systems such as WIX. WordPress is known for its ease of use and large community of developers who have created a wide variety of themes and plugins.
Furthermore, it is an easy to learn and use system. We have created a large number of website where the updating of content on a daily basis is carried out by the customer after a short training period.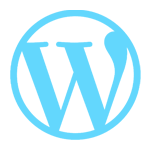 WordPress has an array of benefits that makes using it a perfect solution for using it to build or redesign your website. Here is a list of the ones we feel are the most important:
Open source software
Easy to use
Supported by a huge community
Functionality can easily be enhanced with pre-made solutions avoiding huge development costs
Low deployment and maintenance costs
Flexibility of design
Easy to make SEO friendly
Can be managed from any computer or even mobile device with no additional software
Components like eShops or blogs can be easily added at any time
Browse through some of our WordPress sites our team has developed for customers in Cyprus and internationally!