DIGITAL MARKETING

DEPARTMENT
We are sure you know this. Digital marketing is essential if you want your business to be successful. So you have to be thinking about your social media presence and management, google advertising, website development and updating, search engine optimization, email marketing, analytics and competition monitoring.
Digital Marketing not only is this a vast field, it is also a rapidly changing one. Building your own online marketing team might be an option for some but finding people with the right qualifications to hire and put them on the payroll can be a daunting task!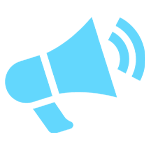 Let Socialway be your very own Digital Marketing Department!
We here at Socialway realize both the importance of the marketing tasks involved and the difficulties of getting this to work for businesses here in Cyprus. It is simple really: outsource to us the difficult tasks that not only will take up your time but also require high levels of expertise in online market. Our experts deal with complex online issues on a daily basis and can provide the results you need at a fraction of a cost of even a single employee. We offer an unrivaled breadth of expertise in digital marketing and our depth in talent means you will not have to face issues of absent employees.